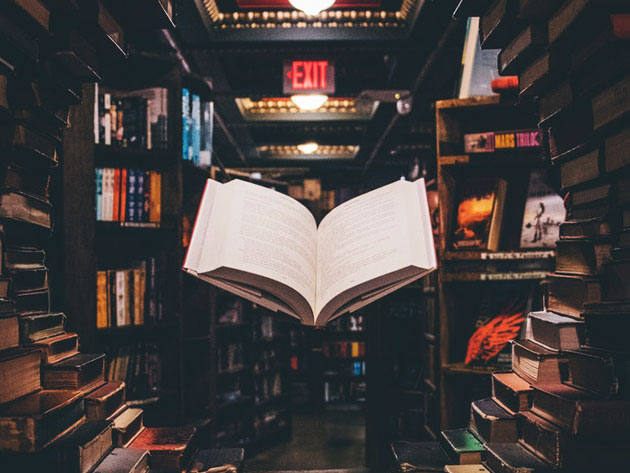 Become A Speed Reading Machine: Read 300 Books This Year
43 Lessons (2.5h)
The Learning Machine Framework

Bonus 1 - A Simple Way To Read Twice As Many Books

Bonus 2 - How You Can Read Even More Books

Bonus 3 - Even More Reading Tips

Bonus 4 - Everything You Need To Know About Speed Reading

Bonus 5 - Answers To Frequently Asked Questions
Learn the Secrets of Elon Musk, Bill Gates, & More to Read Almost a Full Book Each Day
Insider School
Requirements
Brandon Hakim is on a quest to give you the education you'll never get in school. The things that the world's highest achievers spent their entire lives discovering, that no professor or teacher will ever tell you. Because when he was in college, he was mad. He'd just read a book and everything inside was the opposite of what he was learning in all his classes.
So he ran into the dean's office and said, "I'm literally learning more from the books I get on Amazon for five bucks than these classes that cost thousands of dollars each!" And all she had to say was... they're working on it!
So when he walked out that day, Brandon swore he'd teach himself the things he should have learned in school. And he started reading lots of books and realized one big thing: Everyone who's excelled in any area of life knew things we're never taught in school. They were Insiders.
They discovered the truth about finding their purpose and creating a perfect vision to work towards. Or about motivation and productivity, financial freedom, having authentic relationships, changing the world, persuading people, learning incredibly quickly or celebrating their hundredth birthday still in perfect health.
So if you want to live a life miles beyond the "regular" life, you'll have to learn less from a classroom, and more from the people who have actually gotten the things you want. And Brandon's goal is to condense tens of thousands of pages of reading in different subjects to help you become way more productive and make a lasting impact on the world.
Terms
Unredeemed licenses can be returned for store credit within 30 days of purchase. Once your license is redeemed, all sales are final.
All reviews are from verified purchasers collected after purchase.
The main trick is not to read everything, or in fact most of the book. I'm not convinced that's how I want to read. I think, instead, this will be useful for recapping books I already read in the past. It did sound fairly convincing that this method lets you get the most you can out of skimming the most important parts.
Sep 21, 2020
I always wanted to develop my reading speed, and tried already several programs, but this one is different; I already started applying the lessons and it works.
Sep 16, 2020
I started this when I first got it and then got sidetracked. Initial lessons seemed good and I am planning on getting back to it soon. Very well laid out so you can see where you are going. I have taken several speed reading courses over the the last 50 years so I will be interested to see if this one provides an improvement that lasts. It is easy to fall back into old habits.
Sep 15, 2020
Good information that was clearly presented! I liked that it gave you ideas about how to implement the processes in your own life.
Sep 1, 2020
excellent course. So many great ideas and "aha" moments packed into a brief 2 1/2 hour course. Some of his ideas for reading are similar to techniques in the book "how to read a book" by Adler and Doran . However, the enthusiasm and game plan conveyed in this program is contagious and really makes you reevaluate your priorities when reading anything. This course is all about reading for a purpose.. to do stuff with what you read. It is the opposite of reading fiction for entertainment.
Jan 23, 2020