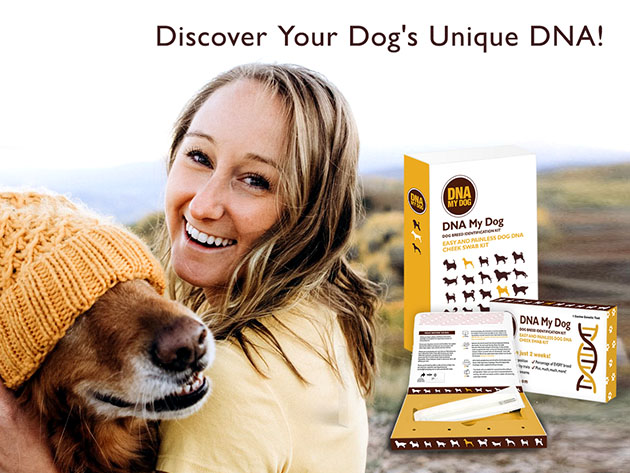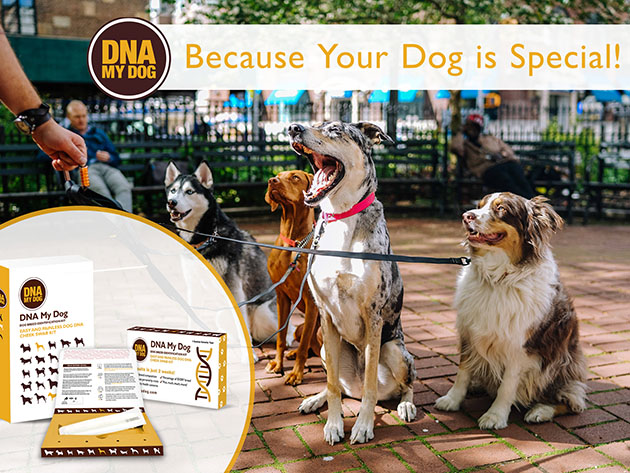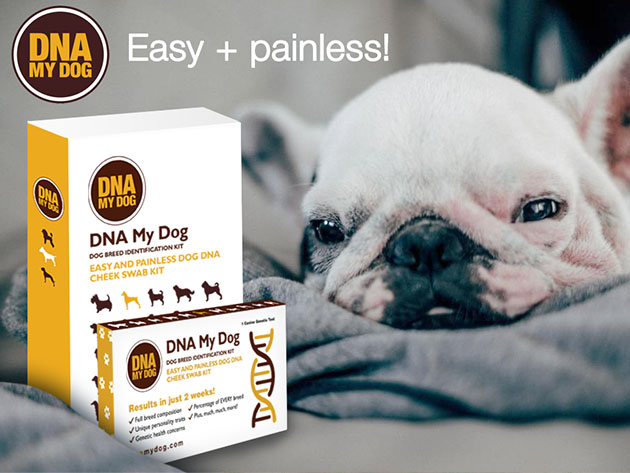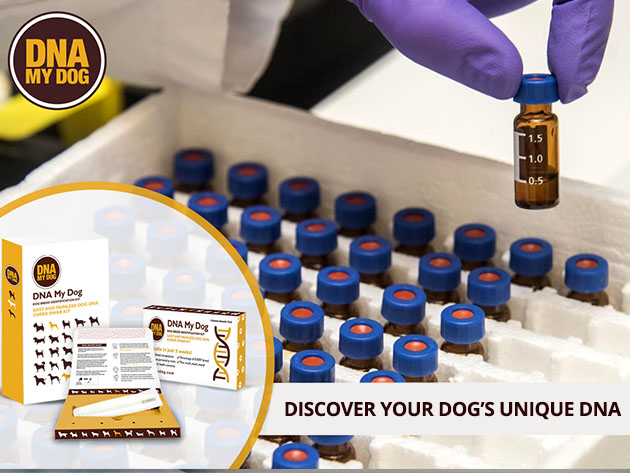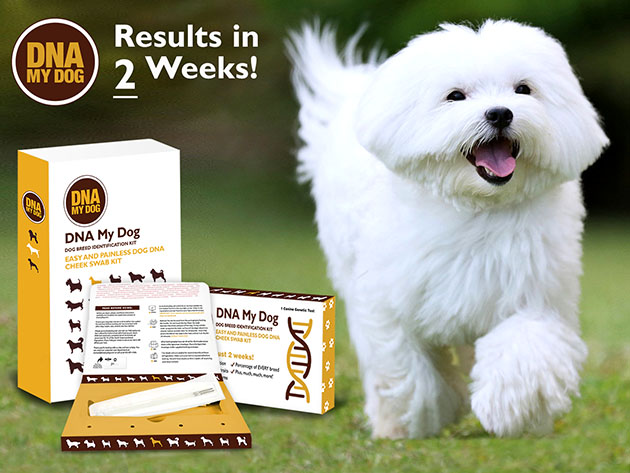 DNA My Dog NextGen: Canine Breed Identification PLUS Genetic Age Test
Know Your Dog's Breed Composition, Predicted Longevity & Behavior Based on Actual Age vs Genetic Age
All reviews are from verified purchasers collected after purchase.
I am not unhappy with the service, I am however suspect of the results. The results for my dog were Mostly 39% Scottish Terrier with Maltese, Corgi, chihuahua- yet my dog looks like a cocker spaniel. I guess I have a pure mutt that looks like a cocker mix.
Aug 2, 2021
I just sent in my dog's sample. The directions to register the kit and the directions to collect the sample of cells from my dog's cheek were simple to follow. I am excited to see what the results bring. The fact that they provide a certificate that shows all about my dog that is suitable for framing is a nice touch. And as far as Stacksocial is concerned, I did not receive my kit with my other things ordered. When I called them, they immediately sent out another kit, no questions asked.
Jul 30, 2021
The adoption papers for our dog simply listed him as a "terrier mix." DNA My Dog results revealed four different breeds, none of which were terrier. After some additional research, we could see the influence of each of those breeds that we otherwise never would have guessed. Great info!
Mar 2, 2021
The DNA test confirmed what I already knew about my dog's genetic breed & origins. Nothing novel. I gave it four stars because of the suspected health concerns for this breed. I always wanted to investigate her breed because she is larger and heavier than most Shetland Sheepdogs.
Nov 10, 2020