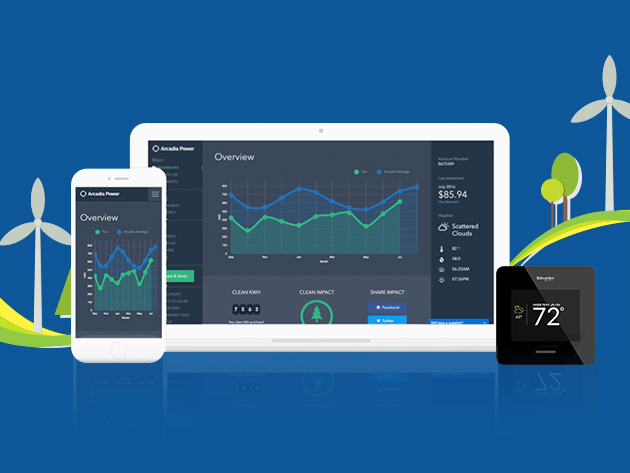 Free: Arcadia Power Clean Energy Membership
Cut Your Carbon Footprint & Upgrade Your Energy Experience
Terms
Instant digital redemption
Free plan is available in all 50 states in every major utility
All reviews are from verified purchasers collected after purchase.
This Arcadia membership gives a basic look into what full membership can offer. There are many ways to utilize.
Jun 9, 2022
Arcadia is a tech company empowering energy innovators and consumers to fight the climate crisis. Our game-changing software and APIs unlock energy innovation by creating unprecedented access to the data and clean energy needed to decarbonize the grid.
Dec 19, 2021
This is a good freebie that I received during a promotion. Helps to understand how lean energy solutions are shaping the world we live in and how wind farms can reduce our home energy bill with better sustainability. Recommended to check it out.
Nov 7, 2021
I received this product at no cost during a promotion. This is a great source for learning about your carbon footprint and how to reduce it.
Sep 11, 2021
Very useful course to improve my personal skills. I have applied some of them in my work and also my school. Very enjoy it
Aug 12, 2021
this was a free offer so no complaint !!!!!!!!!!!!!!!!!!!!!!!!!!!!!!!!!!!!!!!!!!!!!!!!!!!!!!!!!!!!!!!!
Aug 6, 2021