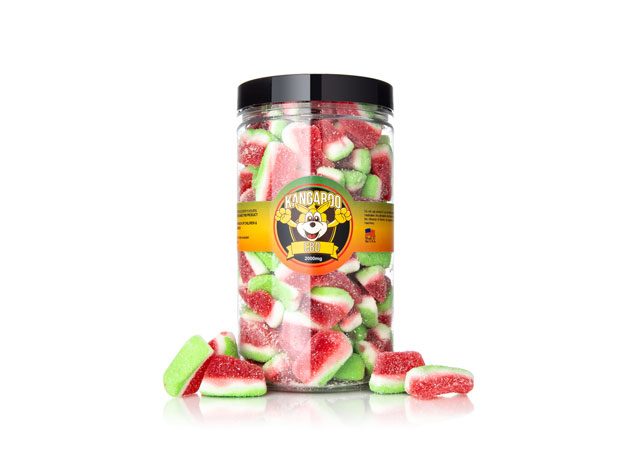 High Potency CBD Watermelon Slice Gummies (2,000 Mg)
by Kangaroo
Tap Into the Soothing Benefits of CBD While Treating Yourself to These Sweet Gummies
Terms
Offer is not eligible for purchase via PayPal. A credit or debit card is required to complete this transaction.
All sales final
All reviews are from verified purchasers collected after purchase.
Effective product at a very good price, feel free to shop around. Very tasty compared to so many other similar products. Based on my experience, can strongly recommend as ancillary treatment for moderate, chronic pain and anxiety. Is it a placebo effect? Maybe! It works so who cares?
Jan 7, 2021
Great taste , works as advertised
Feb 6, 2020
This is more about relaxing than ANYTHING ELSE . I have difficulty sleeping because of leg pain at night and these take away any stress and make me able to have a restful sleep for at least 5-8 hours. I recommend use if you have arthritis or need relief stress.
Jul 21, 2019
The product is fine, but the FedEx shipping is awful.
Apr 14, 2019