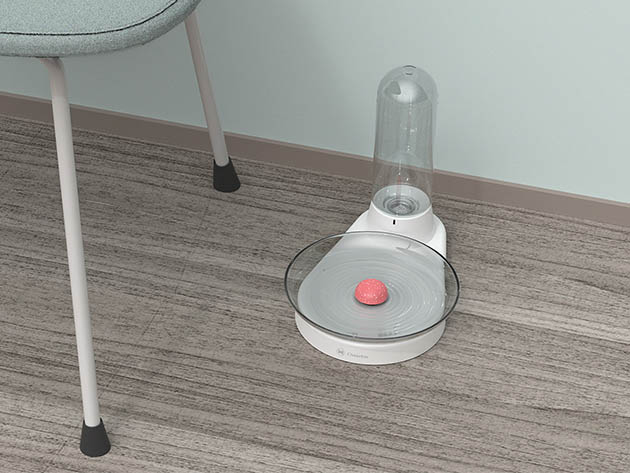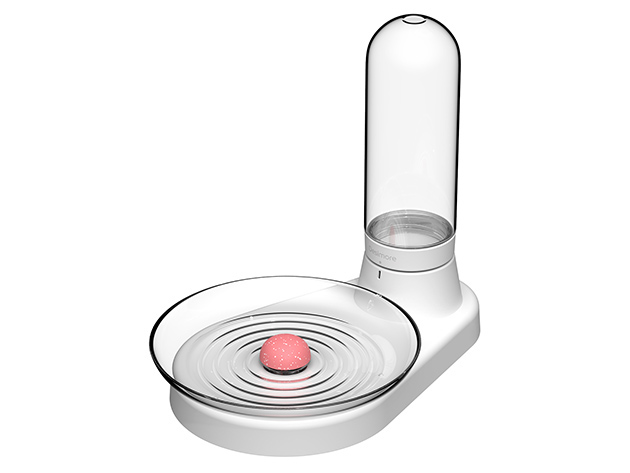 KittySpring Water Fountain for Cats
by Cheerble
Keep Your Picky Drinker Always Hydrated with This Non-Electric & Whisker-Friendly Water Fountain
All reviews are from verified purchasers collected after purchase.
An excellent way to keep your kitties hydrated. So far, so good. Both my cats took to it right away. Easy to fill and keep clean. V\Holds enough water for 2+ days. A nice flat bowl that alleviates "whisker fatigue". Just the perfect device for those of us who love our cats but have a life.
Feb 8, 2022
The idea is great but the product does not work well. The amount of water that comes out is small, so the bowl is mostly empty and my cat does not know it is a water bowl. From an engineering standpoint, If the water container was much larger, there would be more water weight allowing for more gravity for more water to come out and fill the bowl more. I wanted to return the item but did not see a way to do it. Great idea, the idea still needs work to perfect the design.
Oct 12, 2021
I love that my cat is not drinking stall water but fresh water as he drinks with bowl refilling. He loves the fountain.
Oct 12, 2021
This is easy to use, as well as easy to clean. I like that it is dishwasher safe too. Also, it's pretty for a water fountain. But best of all, my very picky cat likes it!
Oct 11, 2021
i WAS NOT HAPPY WITH this product. The water bowl is not deep enough. Water kept spilling on my floor. I am donating this produvct to Peto.
Sep 10, 2021
The KittySpring Water Fountain for Cats is very easy to put together and easy to disassemble for cleaning. I have 4 cats, and to date, only one is using it, but that's okay! Frankie is part Siamese/part Tabby and he is very particular about his water. he definitely likes it clean! With the KittySpring, I can easily offer him clean water every day. The other 3 continue to use our water fountain; I guess they like the running water, but it has to be cleaned about every 10 days, and that's not fun!
Aug 15, 2021