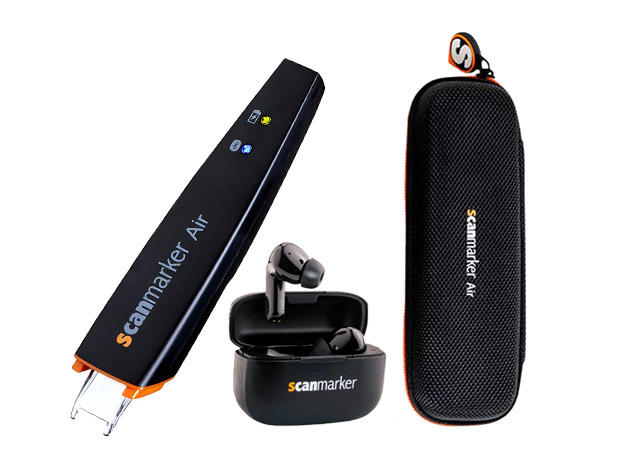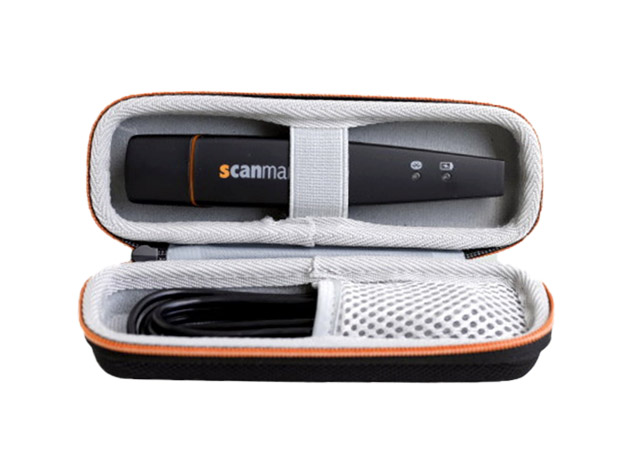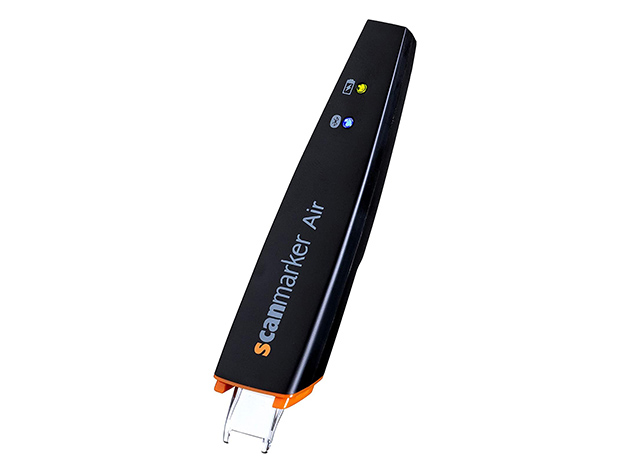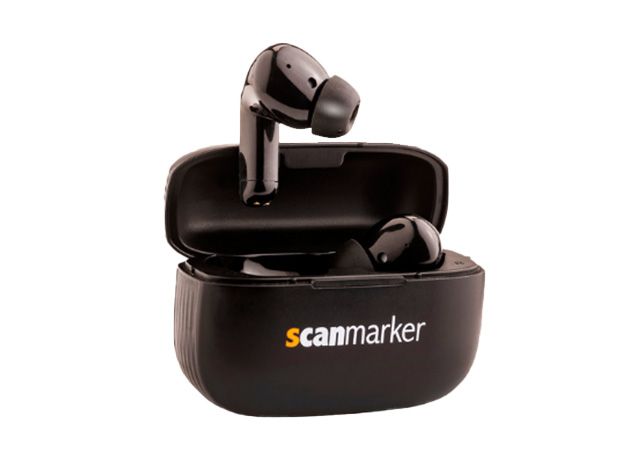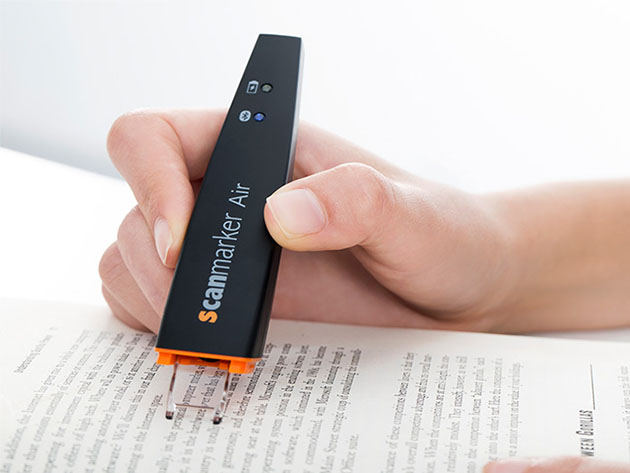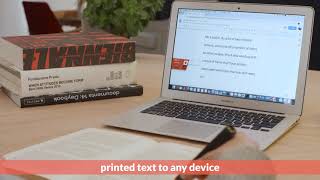 Scanmarker Air Digital Highlighter, Case, & Earbuds Bundle
by Scanmarker
Ideal for Students & Professionals On the Go! Scan Texts Up to 30x Faster, Convert Text to Speech, & Listen on Your Own with This Scanmaker Trio
Description
Focus on your transcription and translation tasks anywhere with this Scanmarker Air, Case, & Earbuds bundle. Scanmarker Air uses Smart OCR and Bluetooth technology for super accurate and fast multilingual text scanning up to 30 times faster. Just slide your pen scanner across a line of text and watch it appear instantly on your computer or smartphone screen. Whether you are creating a report in Word, inputting meaningful data in Excel, or sharing a quote with your friends on Facebook, Scanmarker Air will type it fast for you. The included hard case keeps your Scanmarker Air and fits anywhere. The bundle also includes Bluetooth earbuds that are perfect when listening to text-to-speech scans. This device bundle is ideal for students and professionals in the library, office, or on the go.
Features
30x faster. Scan 3,000 characters per minute or a full line of text within a second
Easy to use. Slide your handheld scanning pen across a line of printed text & watch it appear instantly on your screen
Smart OCR. Super accurate translation for 50+ languages
Text to speech. Reads text back to you in real-time while scanning
Bluetooth. Connects wirelessly from anywhere to a computer, smartphone, or tablet
Built-in battery. Rechargeable via USB
Wide compatibility. Works with Mac & Windows desktop and Android & iOS mobile devices (Chromebooks NOT supported)
Scanmarker case. Stores your Scanmarker Air & can easily fit anywhere
Bluetooth earbuds. Perfect when listening text-to-speech scans on the go
Scanmarker Air can improve:
Oral language skills with Read Selected feature.
Word recognition with the Read Live feature.
Decoding with the dictionary feature.
Phonological processing adjusting text spacing on lines, words, & letters level.
Automaticity/fluency skills with Speed Reading feature.
Reading comprehension with the Read Live Voice adjusting feature.
Vocabulary knowledge with Dictionary feature
Specs
Specs
Scanmarker Air

Color: black
Dimensions: 5"H x 0.9"L x 0.7"W
Weight: 8.1oz
Connectivity: Bluetooth 4.0
Recognition speed: 3,000 characters per minutes/full line of text within one second
Scanned width (FOV): 1cm (0.4")
Character size: 6-24pt
Smart OCR
Supported languages: Afrikaans, Aymara, Armenian, Azerbaijani (Latin), Azerbaijani (Cyrillic), Albanian, Bulgarian, Basque, Belarusian, Bemba, Breton, Corsican, Chinese (simplified), Chinese (traditional), Croatian, Czech, Danish, Dutch, English, Esperanto, Estonian, Faroese, Fijian, Finnish, Farisian, French, Friulian, Galician, German, Greek, Hebrew ,Hungarian, Icelandic, Italian, Irish, Japanese, Kazakh, Korean, Latin, Latvian, Lithuanian, Luxembourgish, Luba, Macedonian, Moldovan, Maltese, Mongolian, Norwegian, Papamiento, Polish, Portuguese (Portugal), Portuguese (Brasil), Raeto Roman, Romanian, Russian, Scottish Gaelic, Serbian, Slovak, Slovene, Spanish, Swedish, Swahili, Turkish, Tagalog, Tatar, Turkmen, Uzbek (Latin), Ukranian, Welsh, Xhosa, Zulu, Quesha
Battery: 100mAh
USB rechargeable

Scanmarker Case

Color: black
Dimensions: 14.7"H x 10.9"L x 2.7"W
Weight: 11oz
Hard shell

Scanmarker Earbuds

Color: black
Connectivity: Bluetooth 5.0
Wireless range: 30ft
Quick connection
One-step pairing technology
Fingerprint touch
Ergonomic design

Portable
Ultra lightweight
Manufacturer's 12-month warranty
Includes
Scanmarker Air: Digital Highlighter (Black)
USB Cable
Bluetooth Dongle
Bluetooth Earbuds
Hard Case
Reference Guide
Shipping
Ships to Contiguous US
Expected Delivery: Jun 13 - Jun 19
Terms
Returns accepted within 30 days of shipment for orders within the Contiguous US.