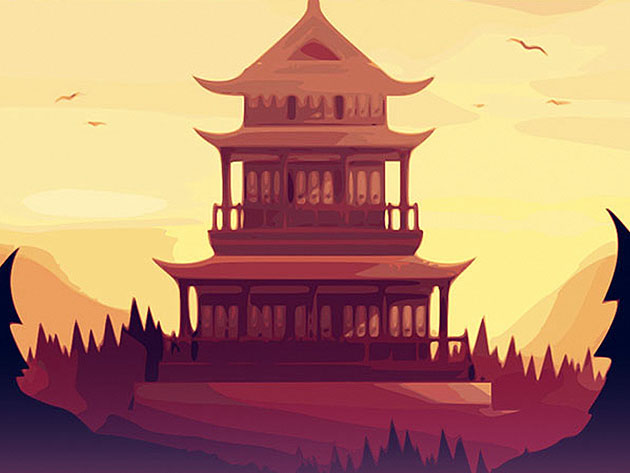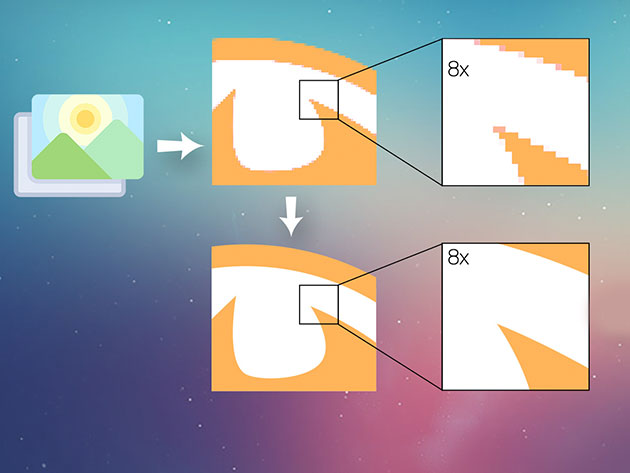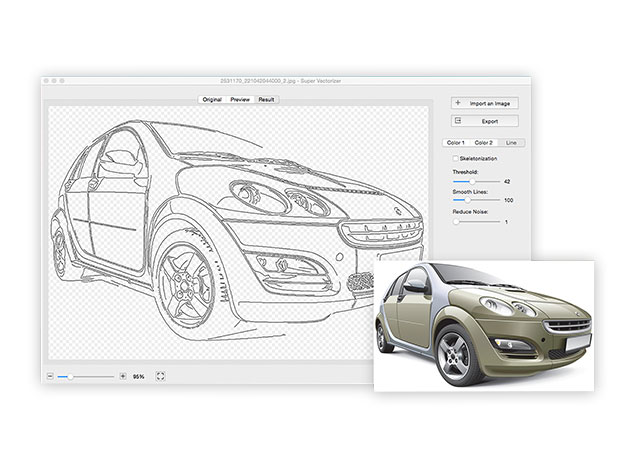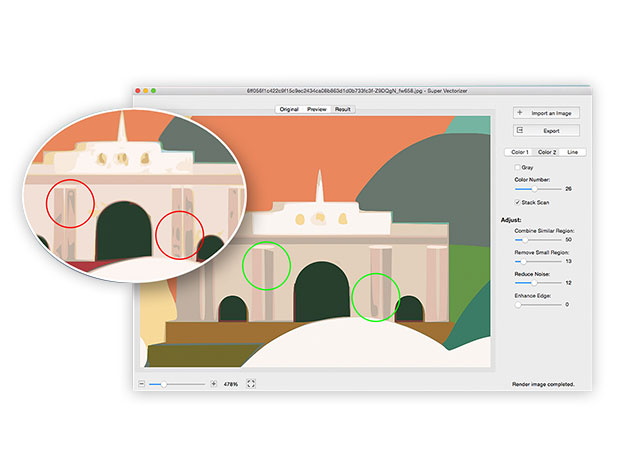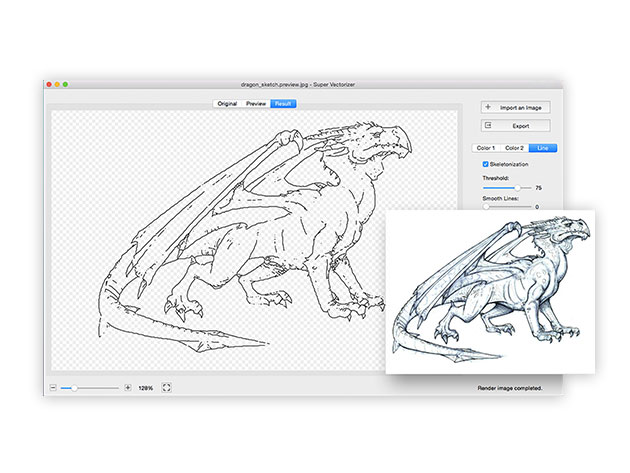 Super Vectorizer 2: Lifetime License
by effectmatrix
Create Perfect Vectors From Images with Four Distinct Vectorization Options
Description
Web designers know the value of flexible vectors, and Super Vectorizer 2 has streamlined the vector-tracing process to automatically convert bitmap images like JPEG, GIF, and PNG to clean, scalable vector graphics like AI, SVG, DXF, and PDF. Using a brand new image-quantization algorithm and enhanced tracing, this clever tool traces color and grayscale, black-and-white, skeletonization, and line vectors, making it easy to adapt imagery into design with more nuance.
Supports up to 64 colors
Automatic tracing for images in more than 70 formats
Skeletonization function enables conversions from pencil drawings into vector graphics
Vectorizes images by edge, color, skeletonization, or line
Simplifies complex image using enhanced, pre-processing smoothing
What's the Difference Between a Standard & Lifetime License?
Great question! A Standard License issues full access to the app and all minor updates for life.
Minor updates
usually include fixes to bugs that surface post-launch. As you know, when an app gets a major update (and advances to the next version e.g. V2, V3, V4), older versions often grow obsolete. Perhaps it no longer works properly with your new computer or OS, or maybe you're simply missing out on serious improvements and experiencing some major FOMO.
That's why a
Lifetime License
is so appealing. You'll get a lifetime of major updates, and inevitably a world of new features that are beyond our current imagination. Many of our Lifetime License options are exclusive offers, at the web's best prices.
Specs
Details & Requirements
Version 2
Updates included
Import formats supported: JPG, BMP, PNG, GIF, PDF, PSD, PNT, RGB, ARW, BMPF, CUR, CRW, CR2, DCR, DNG, EPSF, EPSI, EPI, EPS, EXR, EFX, ERF, FPX, FPIX, FAX, FFF, GIFF, G3, HDR, ICNS, ICO, JP2, JFX, JFAX, JPE, JFIF, JPF, MPO, MAC, MRW, MOS, NRW, NEF, ORF, PICT, PIC, PCT, PS, NTG, PNG, PEF, QTIF, QTI, RAW, RAF, RW2, RWL, SR2, SRF, SRW, SGI, TRIC, TIFF, TGA, TARGA, TIF, XBM, 3FR, 8BPS
Output formats supported: AI, SVG, DXF, PDF
Compatibility
License
Redemption: must redeem within 30 days of purchase Restrictions: for use on 1 computer Length of access: lifetime access to all minor updates and major upgrades
Terms
Instant digital redemption