The 2023 Cisco Certified Technician Training Prep Bundle
What's Included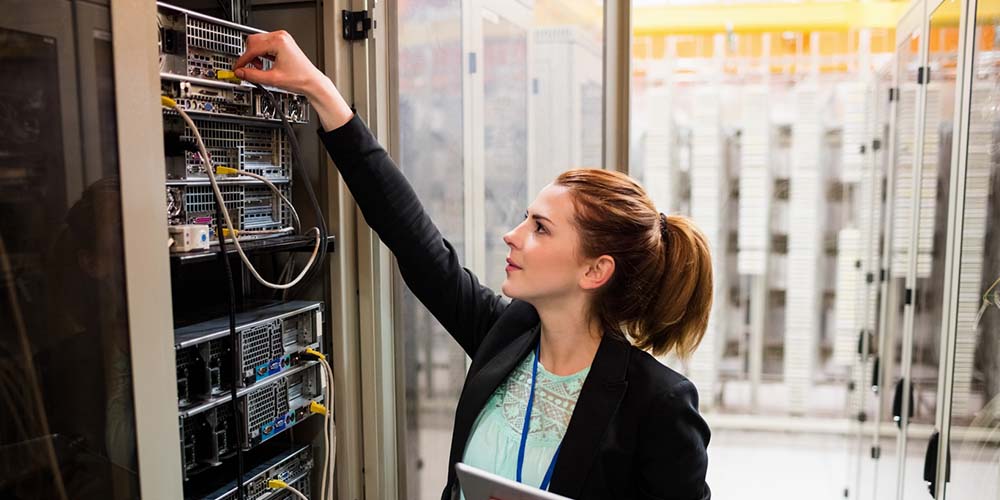 $47.00

Value
Cisco CCNP Enterprise (ENARSI + ENCOR) Training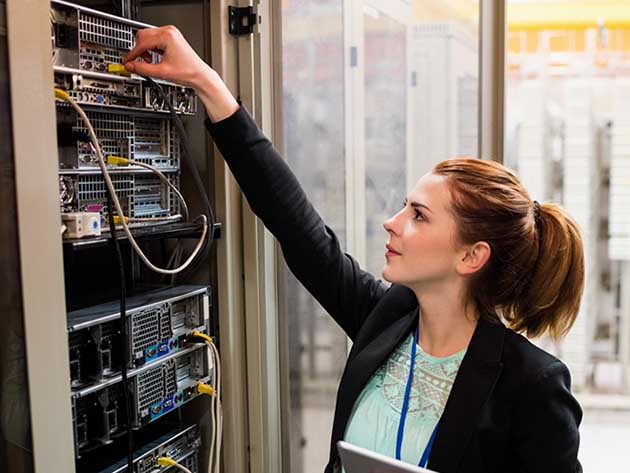 Experience level required: Intermediate

Access 122 lectures & 17 hours of content 24/7

Length of time users can access this course: Lifetime
Course Curriculum
122 Lessons (17h)
CCNP ENARSI (300-410) : BASIC NETWORK AND ROUTING CONCEPTS

1_1 Dynamic Routing Protocols

7:41

1_2 Network Technologies

7:45

1_3 Connecting Remote Locations With HQs

12:09

1_4- RIP (Router Information Protocol)

10:13

CCNP ENARSI (300-410) : EIGRP

2_1 EIGRP Overview And Basic Configuration

11:55

2_2 EIGRP Optimization

17:06

2_3 EIGRP IPv6 Configuration

1:13

2_4,1- LAB - EIGRP Configuration

14:50

CCNP ENARSI (300-410) : OSPF

3_1 Single Area OSPF

17:52

3_3 OSPF Optimization

9:27

3_3,1- LAB - Basic OSPF Configuration

18:04

3_3,2- LAB - Advanced OSPF Configuration

26:00

CCNP ENARSI (300-410) : MANIPULATING ROUTING UPDATES

4_1 How To Use Multiple Routing Protocols

2:42

4_2 Route Redistribution

6:56

4_2,1- LAB - Basic Redistribution Config

14:37

4_2,2- LAB -Advanced Redistribution Configuration

16:03

4_3 Controlling Routing Update Traffic

14:59

4_4- Spanning-Tree Stability Mechanisms

11:43

CCNP ENARSI (300-410) : PATH CONTROL OF THE PACKET

5_1 CEF (Cisco Express Forwarding)

2:00

5_2,1- LAB - Policy Based Routing

6:43

CCNP ENARSI (300-410) : ENTERPRISE INTERNET CONNECTION

6_1 Planning Enterprise Internet Connection

3:50

6_2 Single Homed IPv4 Internet Connection

2:05

CCNP ENARSI (300-410) : BGP (BORDER GATEWAY PROTOCOL)

7_1 BGP Basics And Applications

5:12

7_2 Basic BGP Configuration

17:03

7_2,1- LAB - BGP Neighbor Configuration

11:36

7_3 BGP Attributes and Best Path Selection

4:37

7_3,1- LAB - BGP Attributes

7:51

7_4 Controlling BGP Routing Updates

10:11

7_5 Configuring BGP For IPv6 Internet Connection

2:47

7_6 Advanced BGP Configuration

8:40

CCNP ENARSI (300-410) : DMVPN (DYNAMIC MULTIPOINT VPN)

CCNP ENARSI (300-410) : MPLS (MULTIPROTOCOL LABEL SWITCHING)

CCNP ENARSI (300-410) : uRPF - VRF AND BFD

8_2 VRF Lite Configuration

5:30

Bidirectional Forwarding Detection (BFD)

3:41

CCNP ENARSI (300-410) : STRUCTURED TROUBLESHOOTING OVERVIEW

2_1- Structured Troubleshooting

7:02

CCNP ENARSI (300-410) : BASIC TSHOOT CONCEPTS

1_1- Troubleshooting Methods

21:16

CCNP ENARSI (300-410) : NETWORK MAINTENANCE AND BEST PRACTICES

3_1- Structured Network Maintenance

0:53

3_2- Network Maintenance Process and Procedures

10:26

3_3- Network Maintenance Services and Tools

7:08

3_4- Integrating Troubleshooting To Network Maintenance Process

6:12

CCNP ENARSI (300-410) : BASIC TROUBLESHOOTING COMMANDS ON CLI

4_1- Basic Troubleshooting Commands

10:27

CCNP ENARSI (300-410) : NETWORK MAINTENANCE AND TROUBLESHOOTING TOOLS

5_1- Specialized Maintenance and Troubleshooting Tools

9:38

CCNP ENCOR (350-401) : BASIC SWITCHING CONCEPTS

1_1- Basic Switching Concepts

7:26

1_2- VLAN and Trunking

2:35

1_3- Multi Layer Switching

2:24

1_3,1- LAB - Multi Layer Switching

6:43

CCNP ENCOR (350-401) : NETWORK DESIGN BASICS

2_1- Hierarchical Network Design

3:47

2_2- Cisco Switch Types

7:01

CCNP ENCOR (350-401) : CAMPUS NETWORK ARCHITECTURE

3_1- VLAN and Trunking Applications in Campus Network

14:54

3_2- VLAN Trunking Protocol (VTP)

6:10

CCNP ENCOR (350-401) : SPANNING-TREE PROTOCOL

4_1- Spanning-Tree Protocol Overview

16:54

4_2- Modifying Spanning-Tree Protocol

3:05

4_3- Rapid Spanning-Tree Protocol

4:01

4-4,1 LAB Spanning-Tree config

8:55

4_5- Multi Spanning-Tree (MST) Protocol

9:00

CCNP ENCOR (350-401) : INTER-VLAN ROUTING

5_1- Inter VLAN Routing Overview

7:01

5_2- Layer-2 and Layer-3 Etherchannel

3:33

5_2,1- LAB - Layer-3 Etherchannel Configuration

7:15

5_3- DHCP on Multi Layer Switches

5:41

CCNP ENCOR (350-401) : FHRP (FIRST HOP REDUNDANCY PROTOCOLS)

CCNP ENCOR (350-401) : NETWORK MANAGEMENT

7_2- Identity-Based Networking

2:31

7_3- NTP (Network Time Protocol)

1:21

CCNP ENCOR (350-401) : SWITCHING PROPERTIES AND TECHNOLOGIES

CCNP ENCOR (350-401) : HIGH AVAILABILITY

9_3- Redundant Switch Supervisors

2:34

CCNP ENCOR (350-401) : LAYER-2 SECURITY TERMINOLOGY

10_1- Switch Security Configurations

3:09

10_4- Mitigating Spoofing Attacks

7:05

10_4,1- LAB DHCP Snooping Configuration

4:41

10_4,2- LAB Security and STP Configurations For Access Ports

4:44

10_5- VLAN Trunk Security

4:21

CCNP ENCOR (350-401) : WIRELESS

Cisco Wireless Infrastructure

27:38

Wireless Security Protocols

8:53

CCNP ENCOR (350-401) : MULTICAST PROTOCOLS

CCNP ENCOR (350-401) : NETWORK AUTOMATION AND PROGRAMMABILITY

Why We Need Network Automation ?

6:04

Traditional Networks vs Controller Based Networks

1:32

Control Plane and Data Plane

1:59

Cisco Software Defined Access Basics

4:41

Software Defined Access Physical and Network Layer

19:16

Software Defined Access Control and Management Layer & Partner Ecosystem

7:07

Northbound and Southbound APIs

5:35

Data Models And Supporting Protocols ( YANG - NETCONF - RESTCONF )

9:16

Configuration Management Mechanisms (Ansible , Chef and Puppet)

7:00

Interpret JSON Encoded Data

12:56

CCNP ENCOR (350-401) : SD-WAN (SOFTWARE DEFINED WAN)

CCNP ENCOR (350-401) : VIRTUALIZATION

Virtualization Basics

6:40

GRE Over IPSec Configuration

8:37

LISP (Locator/Identifier Separation Protocol)

18:24

CCNP ENCOR (350-401) : NETWORK SECURITY DESIGN

Next Generation Endpoint Security

9:53

Next Generation Firewall and IPS

9:08

Network Access Control (802.1x - MACSEC -WebAuth - Trustsec - MAB)

14:50

CCNP ENCOR (350-401) : QoS (QUALITY OF SERVICE)

Classification and Marking

10:28

Traffic Policing & Shaping and Congestion Management

16:39
Cisco CCNP Enterprise (ENARSI + ENCOR) Training
Ozgun Arslan

Networkel Inc. | Best in Network eLearning

4.5/5 Instructor Rating: ★ ★ ★ ★ ★ ★


Networkel provides online high quality IT course that is informative, meaningful, and engaging. Students can watch the e-learning videos from any location and any device such as PC, tablet or phone.The main goal of the site is to help students getting certified by industry leaders such as Cisco , Microsoft etc. Trainings are given by quality instructors who are professional in their jobs.
Description
CCNP Enterprise training includes advanced routing, switching, troubleshooting, security, SDN, etc. (clarified and illustrated) that will help you in preparing for the CCNP Enterprise certification exam. This course covers all two exams of CCNP Enterprise:
ENARSI. Cisco Enterprise Advanced Routing and Services (300-401)
ENCOR. Cisco Enterprise Network Core Technologies (350-401)
Educational training videos are supported with step-by-step configuration and troubleshooting examples so you can easily understand topics, get hands-on experience and you can be a network professional!
4.4/5 average rating: ★ ★ ★ ★ ★ ★
Access 122 lectures & 17 hours of content 24/7
Prepare for the CCNP Enterprise certification exams
Get important informations about advanced routing, switching, tshoot, security, SDN, etc.
Get hands on experience & you can be a network professional
"A comprehensive course to prepare Cisco CCNP Enterprise exam. Topics are covered as per exam curriculum and it's easy to follow. I liked how instructor is going deep for some of the tough topics. I would definitely recommend this training to everyone thinking to take ENARSI or ENCOR." – Marie F.
Specs
Important Details
Length of time users can access this course: lifetime
Access options: desktop & mobile
Redemption deadline: redeem your code within 30 days of purchase
Experience level required: intermediate
Have questions on how digital purchases work? Learn more here
Requirements
Basic networking knowledge (at least CCNA level).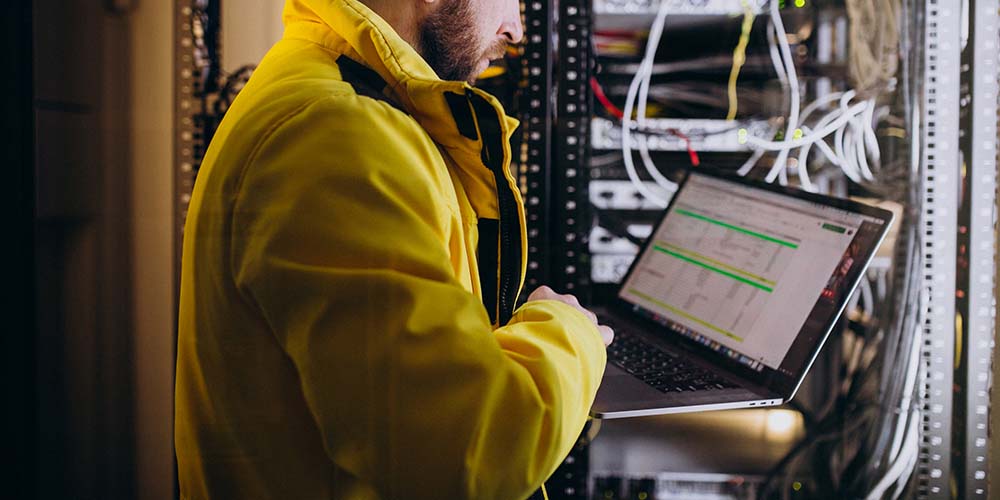 $47.00

Value
Cisco Certified Technician R&S RSTECH (100-490) Training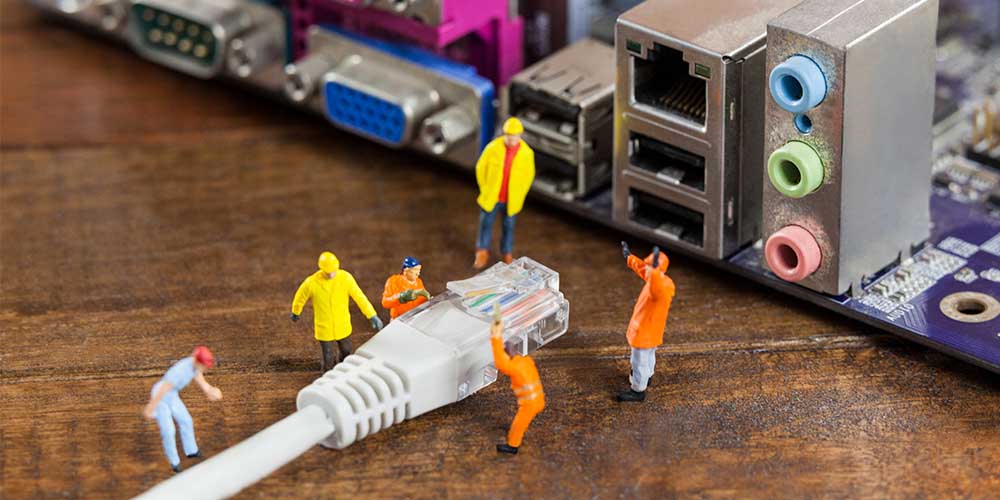 $47.00

Value
Cisco CCNA 200-301: Full Course for Networking Basics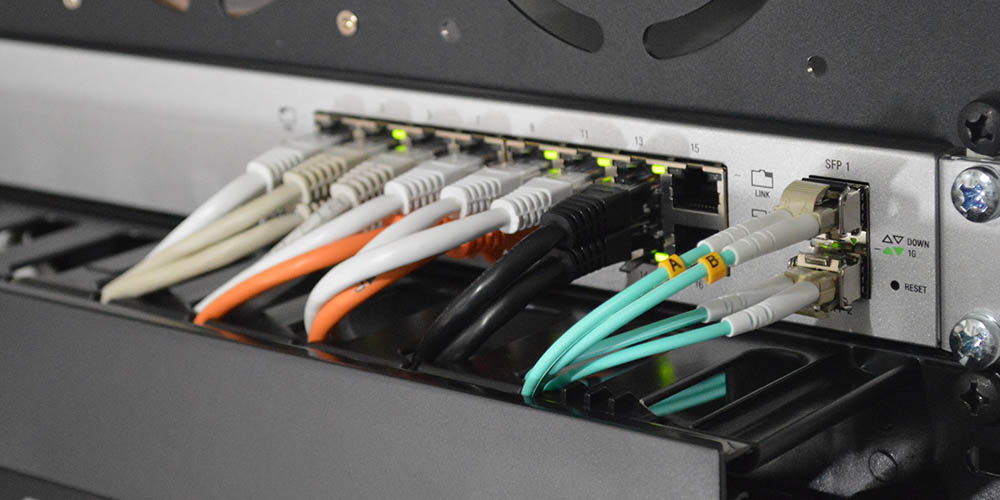 $47.00

Value
CompTIA Network+ N10-008 (2022) Video Bootcamp
Terms
Unredeemed licenses can be returned for store credit within 30 days of purchase. Once your license is redeemed, all sales are final.