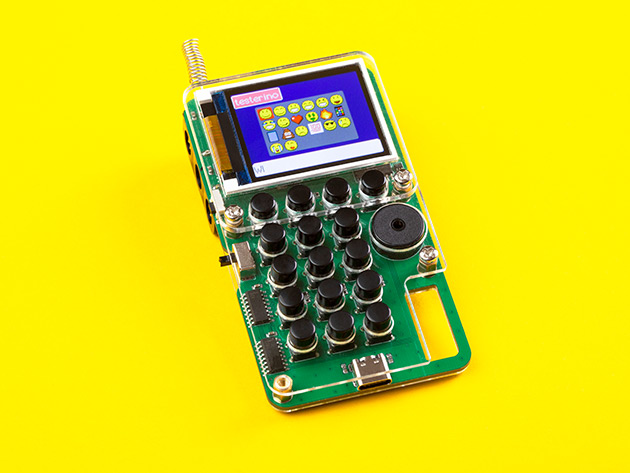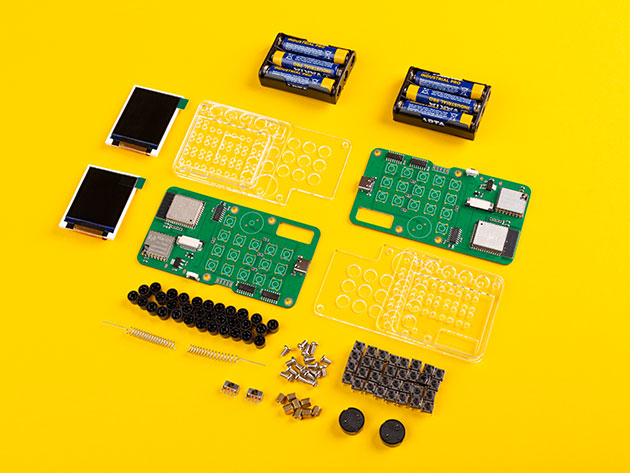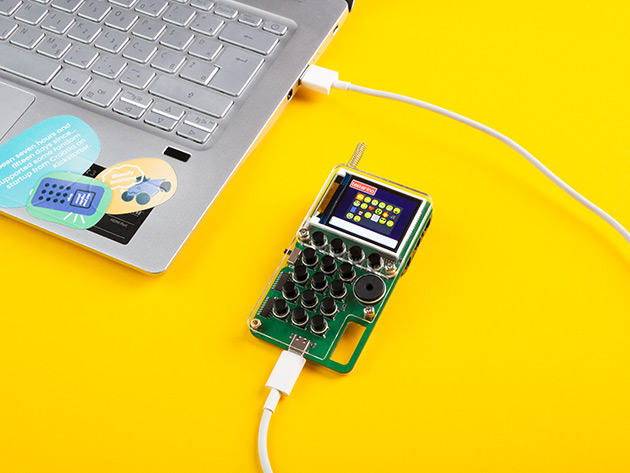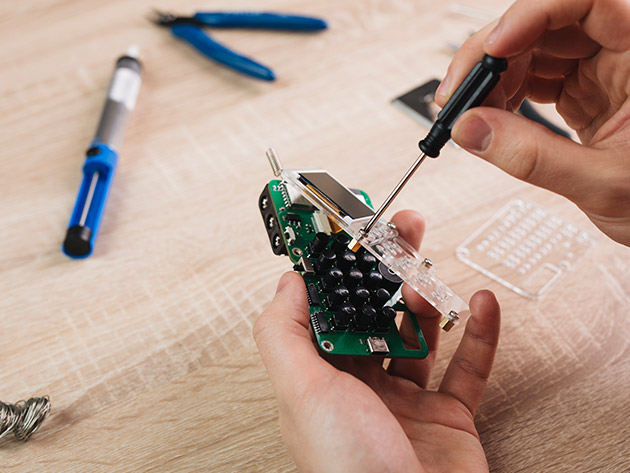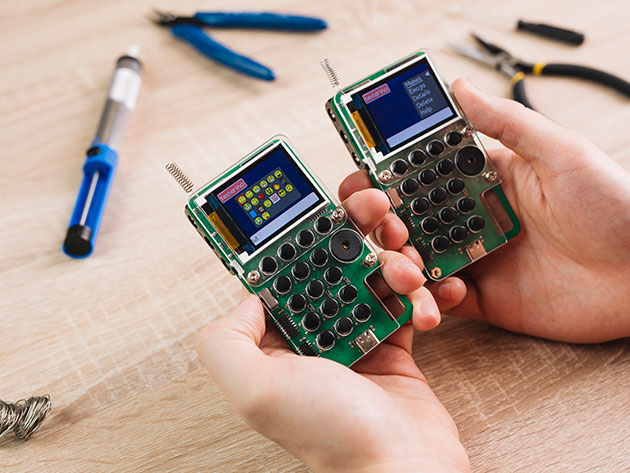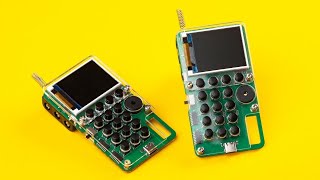 Chatter: DIY Encrypted Wireless Communicator
by CircuitMess
Build Your Own Private Texting Device While Learning Electronics, Coding, Wireless Networks & More!
Description
Chatter is a free, private, security-first texting device. It comes in a pair because texting yourself is not as fun as you think. It was supposed to be a walkie-talkie, but then we are living in an era where messengers with emojis and GIFs rule the world... and memes of course. Unlike your regular phone, this device does not need a cellular network or a SIM card to work because it creates its own wireless network and communicates with other Chatter devices you've paired it with. It uses the so-called "LoRa" low-power wide-area network technology in order to send text messages, emojis, memes, and GIFs.

Chatter uses a publicly-available set of frequencies that are allocated for use cases like this one. The messages you send to other Chatter devices are encrypted and are not passing through an internet service provider so you can share as many secrets as you want with your friends (maybe we should've programmed a pinky swear button). The main purpose of Chatter is education and showing people that you can communicate free and remotely without big corporations and the internet.
What You'll Learn
Assemble your very own private texting machine
Learn what privacy means in the year 2020 & how you can digitally communicate without using the internet
Understand how LoRa works
Know how Chatter encrypts/decrypts messages & pairs with other Chatters
Code & load custom apps onto your Chatter
Various Functions
Friends list
Friend pairing
Chat color customization
Profile avatars
Memes
Notifications
NOTE: This device is NOT a replacement for your regular phone and has the range of an average walkie-talkie – around 1 – 7km depending on the surrounding area (concrete buildings and basements are usually not a good spot for getting a good range with this thing) but it can prove useful in certain situations.
Specs
Specs
Color: green
Materials: plastics, electronic components, electronic circuit boards, metal nuts, bolts, rubber
Dimensions: 3.6"H x 19"L x 29"W
DIY security-first texting device
2 devices in each box
Focus topics/skills

Electronics
Cybersecurity
Wireless networks
Messaging
Coding
Gridless communication
Encryption

Manufacturer's 1-year warranty
Standard Kit: What's Included
Circuit board with a built-in network communicator module & dual-core CPU
Antenna
Display board – 128*160 TFT color display
AAA batteries
Acrylic casing
Bag of small components
Instruction booklet
You'll need tools for assembly (NOT included).
Shipping
Ships to US
Expected Delivery: Dec 16 - Dec 23